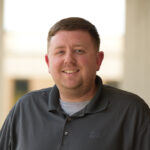 Hey there, I'm Cameron. I'm an entrepreneur focused on building SquarePlanIT, a technology firm that exists to empower business growth through innovative technology solutions. My passions lie in business, technology, aviation, and scuba diving, and I believe it's important to be actively involved in your community.
I'm a problem solver, and I love applying technology solutions to solve business challenges. I enjoy and appreciate good design. Details matter. Less is more.
I'm an entrepreneur and I'm proud of that. Hard work pays off. If you want something, make it happen.
---
Education
---
Community Involvement
---
Professional Experience
---
Hobbies
---
Web Properties & Projects